G3 CPAP Machine
With Humidifier and Integrated Heated Tubing
The BMC G3 CPAP Machine is truly a modern design incorporating several auto-adjusting advanced features which includes the Auto Humidity Control, Auto Ramp, Multi-stage noise reduction technology, Intelligent Pressure Adjusting Technology.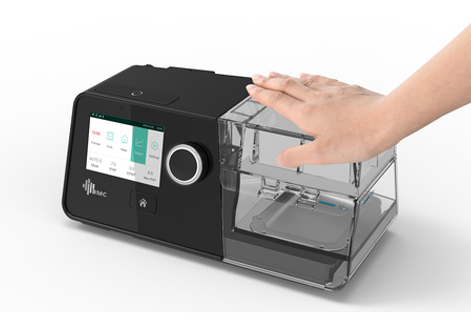 BMC M1 Mini Travel APAP Machine
The BMC M1 Mini is an Automatic Pressure Adjusting Travel CPAP device designed for the treatment of snoring and Obstructive Sleep Apnea and Hypopnea Syndrome (OSAHS). This travel CPAP device is BMC's first smallest and most compact travel device – so tiny and lightweight it can easily fit in the palm of your hand.