BMC's brand new generation of auto-adjusting pressure device with integrated humidifier, heated tubing and wireless connectivity.
Pressure Auto Adjusting
G3 Auto CPAP features continuous various treatment pressure with the variation of the resistance of upper airway throughout the night giving you ultra comfort.
CSA Detection
When an apnea occurs the device emits oscillating waves and determines the type of apnea based on changes in airflow and pressure.
Smart C /A / B Feature
G3 series devices have upgraded new intelligent pressure adjusting technology, according to the residual AHI of the last 5 valid treatment days, in the CPAP, Auto CPAP and Auto S mode, to adjust the treatment pressure within a certain range.
PM2.5 Filtration
Stronger filter material with larger air intake without effecting the performance of the device which will further filter the inhaled air perfect for sensitive patients.
Preheating
Before starting the treatment you can turn on the preheating function at anny time. Within 30 minutes the water in the humidifier can reach the idea temperature and humidity so you can enjoy the warm and humid air at the beginning of the treatment and make you comfortable all through the night.
Auto Ramp
Without setting a specific ramp time the device firstly works with a low treatment pressure. When the device detects that the user has fallen asleep the it gradually increases the pressure to treatment pressure. With Auto Ramp it only provides the requires treatment when the user needs it.
Intelligent Temperature and Humidity Control – Auto humidifier & heated tubing
G3 series devices can be equipped with integrated heated tubing. When the level of humidifier and heated tubing is set to be Auto the working level can be adjusted intelligently according to the temperature and humidity of the environment. While improving the humidification effect as far as possible the condensate water can be avoided so that users can enjoy a better treatment experience.
New appearance and User Interface
The new design makes it more stylish and fit in with your home décor.
BMC have nearly 20 years of sleep therapy experience and know allot about users habits. The newly designed User Interface makes the device convenient and easy to use. This unit features one start and stop button for ease of use. The device shows room temperature and humidity making it more than just a ventilator.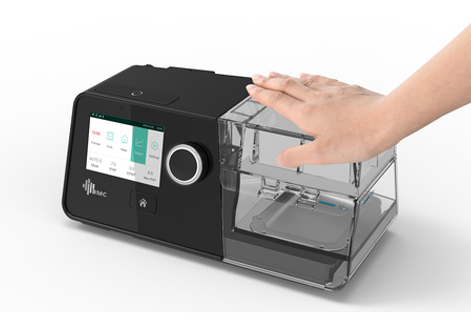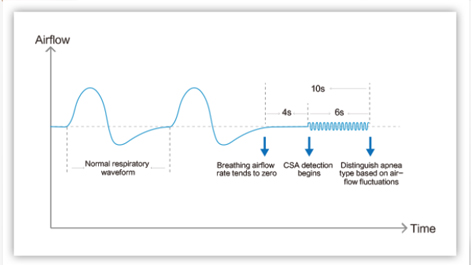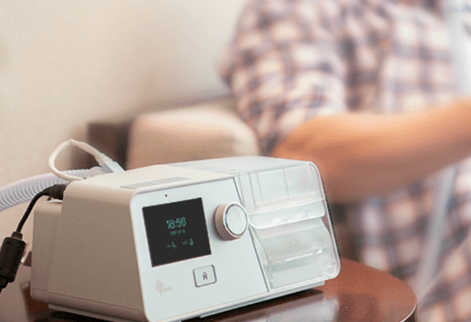 Available in Black or White
Features of the G3 CPAP series:
Humidifier and Integrated Heated Tubing
Auto-Humidity Control
Pre-Heating Humidifier Option Available to add ultimate comfort to sleep therapy
Auto-Ramp feature Senses your Sleep/Wake State and adjusts ramp time
Central Apnea Detection
Smart CPAP-Adjusting Pressure Treatment based on pressures from previous 5 nights of use
Fine-Particle Filter
Option of integrating a SpO2 Sensor
Four methods of data access : SD Card Software, iCode, and Web-Based Platform
Free Mobile app available for QR code method of data access
Accessory Change Reminder function
RESlex exhalation relief with three comfort settings
5 heater settings on heated humidifier
Real-time alert for tubing/mask leak
4-20 cm therapy pressure
Super Quiet Operation with multi-stage noise reduction technology
Using the PAP link APP you can easily review and export your sleep data.