The BMC G3 CPAP Machine w/Humidifier and Integrated Heated Tubing is the new generation of CPAP Machine with advanced features, superior quality and is a cost-effective option for treating sleep apnea.
The BMC G3 CPAP Machine is a modern Fixed Pressure device an integrated humidifier, heated tubing and includes Multi-stage noise reduction technology.
The BMC G3 Series is by far the most technologically advanced CPAP Machine designed for home therapy of Sleep Apnea while at the same time enjoy the user-friendly controls on these devices. Enjoy the accessory reminder function, which allows you to set filter, tubing and mask reminders on your G3 CPAP Machine.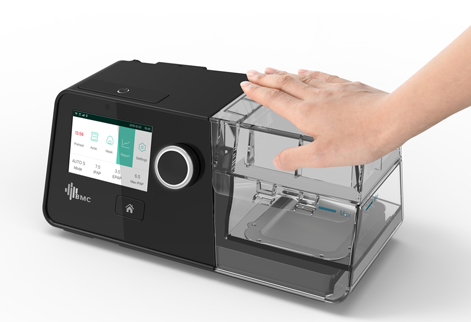 Features of the G3 CPAP Fixed Pressure Machine
Humidifier and Integrated Heated Tubing
Auto-Humidity Control
Pre-Heating Humidifier Option Available to add ultimate comfort to sleep therapy
Auto-Ramp feature Senses your Sleep/Wake State and adjusts ramp time
Central Apnea Detection
Fine-Particle Filter
Option of integrating a SpO2 Sensor
Four methods of data access : SD Card Software, iCode, and Web-Based Platform
Free Mobile app available for QR code method of data access
Accessory Change Reminder function
RESlex exhalation relief with three comfort settings
5 heater settings on heated humidifier
Real-time alert for tubing/mask leak
4-20 cm therapy pressure
Super Quiet Operation with multi-stage noise reduction technology
Using the PAP link APP you can easily review and export your sleep data.